matteocancellieri.com
Developer portfolio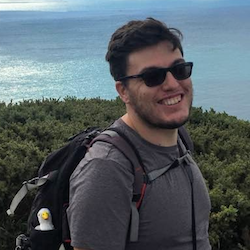 I am a Project Officer on Open Access publishing at KMI, Open University, UK. I make things with and for Open Science. Have a look at CORE, FOSTER and Stories of Change
Sometimes i manage to get out nice sounds from a Ukulele, I still don't know why they allow me to play in a band (The Knowledge Media Instruments)
My Skills
This good looking but not so meaningful bubble graph made with D3js shows skills and my proficiency with them.
What I am working on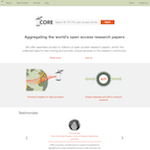 CORE is an Open Access research paper aggregation service. Since 2015, I worked on all the levels of the technological stack, from the frontend interface built with PHP and Symfony and deployed on AWS to the ingestion pipeline that I helped re-design and it is making the system ingesting, processing and enriching a massive amount of data every day ( we have a paper on it Moreover, I contributed in developing some of the main tool that are used in the service, such as the Repository Dashboard the RIOXX compliance checker, and the enrichment of our metadata using a cluster to run Hadoop jobs. I am also interested in analyising the millions of paper we have and find interesting insights, we ran few experiments and they are all available on Github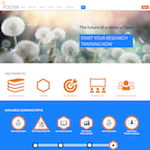 FOSTER A platform for open access resources, it's helping people divulgating the Open Access priciples across the Europe. We reached a great success with the first project (FOSTER) and now we have new european project fundigs for it. I worked on this Drupal platform from the very first minute, I recently supervised the move from Drupal7 to Drupal8 and the revamping of the user interface to kick start the new fundings.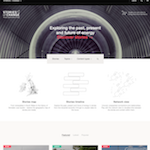 Stories of change is a platform to help to support lively public and political conversations about energy by looking in a fresh way at its past, present and future. I worked on the data ingestion and back office side of this Drupal project, we made some exciting visualisation of content.
Before working in KMI, I worked on a mobile banking application company (Opentech). We worked together with some major banking companies to deliver great mobile applications. I learned a lot by working on a company my tasks and responsibilities moved from developing the fronted side application to building solutions to interact between the bank web services and the mobile apps.